Dates for your Diary
Upcoming events
BwDPiP & Carers Service Coffee Morning
Coffee Morning at Care Network Hub Sept – Dec 2018
SEND Review Meeting – Parents and Carers
Coffee Morning Sept – Dec 2017
Coffee morning at Youth Zone – Sept – December 2017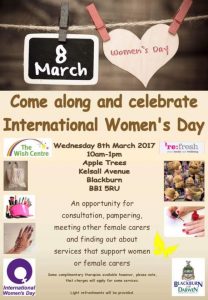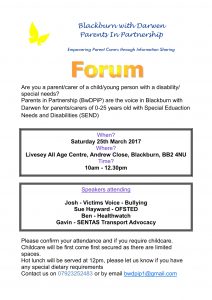 Coffee mornings at Your Support Your Choice
Coffee Mornings last Wednesday of the month at Your Choice Your Support opposite the Blackburn library.
Call in and have a chat, get to know your local children's/young persons forum steering members!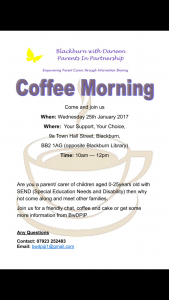 Information Day at Audley Community and Sports Hall
Thursday 16th February 2017
Forum at Witton Learning Centre
Tuesday 11th October 2016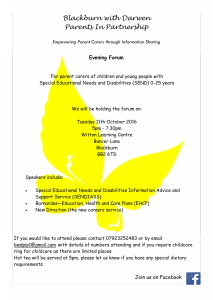 6pm – 8pm (hot food will be served at 5pm), if you require childcare ring for childcare as there are limited places.
Summer Event at Kaleidoscope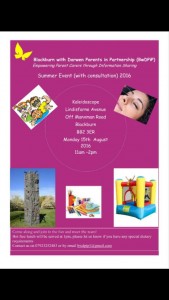 Understanding your childs needs!
Signs and Symtoms to look out for your child's disability